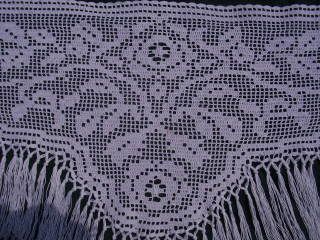 Many, many thanks to Katchkan,
Kathryn White
, for letting me pattern test this exquisite shawl for my wedding.
This is the largest thread piece I have ever made. Kathy creates the most incredibly beautiful doilies, shawls, tablecloths - everything thread. Her work is amazing and she is just the sweetest woman!