Here it is!!! My
Silver Medal winning aghan!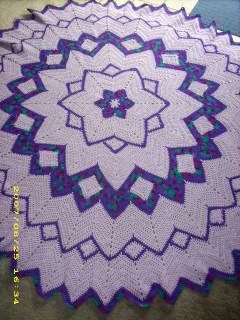 I may have taken a silver in the games,
but I won the Grand Prize Drawing!


pattern book


enough yarn to make my afghan of choice
which is #6 Ethnic Drop Stitch.


and a red canvas bag to hold it all in!


Thank you Coats & Clark for sponsoring the
Crochet Games! and thank you to Vicki Blizzard for
getting a hold of me so quickly regarding the prize drawing!
You guys are great!