I just luv making this piece.
It's one of the few pieces I've made more than once and will probably make again. The pattern and the pattern repeats are so incredibly simple for such a complex looking doily.
I made this with my Bates 6 steel hook and #10 thread.
It measures 18 1/2 inches across.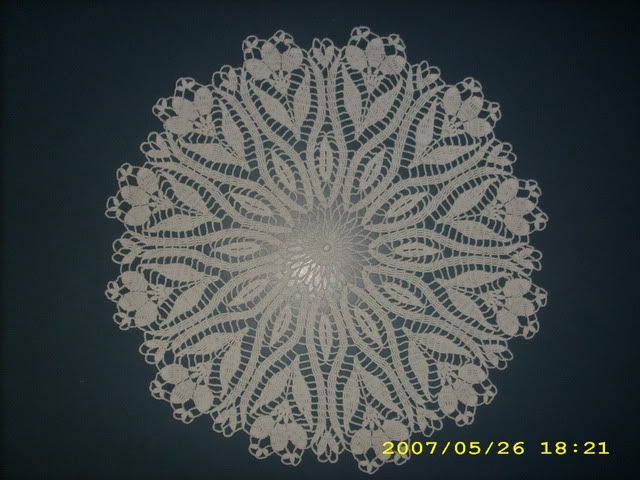 This pattern is so incredible. This is the doily towel dried and
laid
out. It's still damp. It doesn't need pins, it doesn't need ironing, it just lays smooth.
I made this to go with a vintage lamp my husband fell in love with. I can't wait to finish getting everything unpacked from our trip so I can put them out together!
A close up view.
You can find the pattern
here
at the Coats and Clark site.
*****************