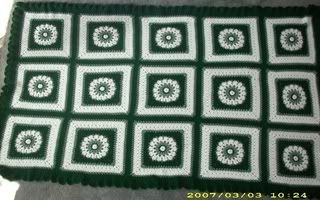 YAY!!! It's done!
Even with the corrections it's still a few stitches too many on each square. I added the ruffle border to compensate for it and it came out great. I'm really happy with it!
Big Christmas present #1 is finished.
It is 4 x 6.5 feet from edge to edge.